Home > Strategy > M&A > Betsson to acquire Belgium's Betfirst, partners Partouche
Betsson will acquire Belgian sports betting and gaming operator Betfirst Group for €120.0m (£102.6m/$129.8m) and also struck a deal to partner Groupe Partouche for access to the country's icasino market.

Under the arrangement, Betsson will pay €117.0m up front to acquire all shares in Betfirst. A further €3.0m will be due subject to the delivery on certain agreed financial targets.
Established in 2011, Betfirst holds licences for both online sports betting and dice games in Belgium. The group also operates approximately 450 points of sale across Belgium and owns a gaming arcade.
For the most financial year ending 31 December 2022, Betfirst posted net gaming revenue of €51.2m and adjusted EBITDA of €10.0m.
Betsson said it intends to continue operating the Betfirst sports betting business, while exploring potential synergies in the mid-to-long term. The acquisition is expected to close on or around 5 July.
Partouche partnership has France and Switzerland in its sights
Betsson will be able to add online casino to its Belgian offering through its partnership with French casino operator Groupe Partouche.
The partnership will initially focus on Belgium, with the aim of launching this year, with scope to expand into other regulated markets.
The Belgium launch remains subject to obtaining the required licences. Groupe Partouche operates land-based casinos in France and Switzerland and holds an offline casino licence in Belgium, which can be extended to an online casino licence.
An online licence would enable the operator to offer a full range of online casino products.
Commenting on the two deals, Betsson chief executive and president Pontus Lindwall said the agreements would provide "critical" access to the Belgian market.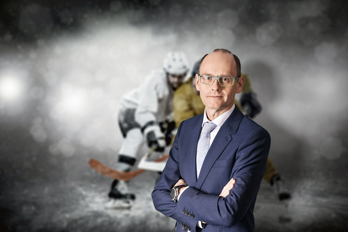 "We are very excited about entering the Belgian market together with our partners Groupe Partouche and see a strong strategic fit with the acquisition of Betfirst," Lindwall said.
"At Betsson, our growth strategy revolves around extending our presence into new markets, particularly in locally regulated or soon-to-be regulated markets. Belgium, where the online gaming market is regulated since 2011, aligns very well with this strategy.
"Our business model is highly scalable, and these initiatives will add revenue and strengthen our profitability over time."
Business growth
The two deals come on the back of what Lindwall described as Betsson's "best ever year" in 2022, helped by a record Q4 performance.
Full-year revenue increased 18% year-on-year to €777.2m. Operating expenses were 21% higher at €373.2m and financial expenses reached €6.6m, which meant a pre-tax profit of €124.6m, up 11% year-on-year.
The operator paid €9.9m in tax, resulting in a net profit of €114.7m, up 10% on 2021, while EBITDA also increased 12% to €172.4m.
The acquisition also marks Betsson's latest acquisition, with the group having added a number of assets in recent years.
Last October, Betsson announced the €14m acquisition of sportsbook supplier Kickertech, increasing its focus on B2B operations. KickerTech brought in €2.6m in revenue over the 12 months to 30 September, while its earnings before interest and tax were €1.3m.
In August 2021, Betsson's SW Nordic Limited subsidiary acquired the B2C online gambling business of Latin American sportsbook and casino operator Inkabet. Betsson said that the acquisition will strengthen and expand its presence in Latin America, which it described as a "strategically important region" for the business.
Belgium opportunities
Online casino remained the primary source of internet gambling revenue in Belgium in 2021.
Of the €812.8m gross gaming revenue generated, €359.1m was attributed to online casino, representing 44.2% of the whole online market. Internet slots generated €237.9m (29.3%) and sports betting websites €215.7m (26.5%).
In terms of the wider market, total gross gaming revenue in 2021 amounted to €1.21bn. The land-based sector generated €397.1m, accounting for 32.8% of all revenue, compared to online's 67.2% share.
Source: Read Full Article