Sweden's leading gambling businesses have given their backing to proposals for a rise in fees to help the "underfunded" Spelinspektionen carry out its regulatory duties.

The Online Gaming Industry Association (BOS) said it agrees with the Gambling Inspectorate's plan to lift some fees and generate greater revenue beyond the additional SEK2.4m (£185,000/€210,000/$239,000) pledged by the Swedish Government last week.
BOS said it backs Spelinspektionen's reasoning that the levied fees should cover the authority's costs for licensing and supervision. It added that it is welcoming of a raise in fees as the Gambling Inspectorate must be "sufficiently funded" to live up to its overall commitment.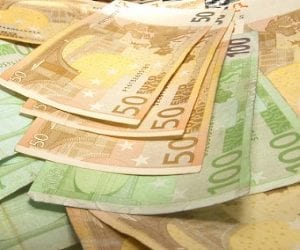 Underfunded regulator
BOS said that while it is satisfied with its dialogue with the gaming inspectorate, it believes the body is presently unable to provide a service to match those encountered in other jurisdictions.
In particular, BOS said it would like to see the Gambling Inspectorate offer a one-stop shop where licence holders can turn to with questions relating to rule compliance and other matters.
Gustaf Hoffstedt, BOS's secretary general, said: "We believe that the Gambling Authority is underfunded, at least in terms of maintaining an acceptable dialogue with the industry the authority is set to monitor.
"More precisely, this lack of dialogue does not apply to the Spelinspektionen's dialogue with BOS – it now works well – but the lack concerns the difficulty for an individual licence holder to establish a functioning dialogue with the authority.
"BOS would like to stress that we believe it is of great importance that the Gambling Inspectorate is sufficiently funded to live up to its overall commitment. It is of greater importance than keeping the licence fees paid by our members as low as possible. We note with satisfaction an increase in resources in the spring amendment budget of SEK2.4m, but we believe that more than that is needed."
Fee increase proposals
Proposals, which were compiled in December 2022, include the increase of the fees for a public lottery licence during a period of five years from SEK3.525m to SEK3.995m. Svenska Spel's licence fee for casino and lottery would rise by SEK50,000 to SEK200,000 and an extra SEK2,000 per slot across the country due to administration costs.
The fee for a license application for land-based casino gaming should be SEK25,000 if the applicant is a natural person (or sole proprietorship) and SEK80,000 if the applicant is a legal entity. An additional fee of SEK3,000 should be paid for each slot application.
Spelinspektionen has also proposed the removal of renewal fees and the SEK150,000 fee for amendments to licences, which the body described as excessive. The licence fee for commercial online gambling and betting should also be reduced as these have been shown to exceed the authority's costs for handling.
Source: Read Full Article